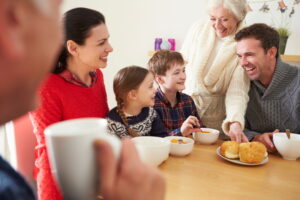 Everyone has come together with the goal of staying home as long as they can in order to make sure they can gather at your home for the annual holiday dinner. There is a lot to do, of course, to ensure that everything goes well. One thing that you might not be thinking of as you are preparing lists of groceries and checking the lights are working is the wellbeing of your heater.
If there is one thing that can cut a family gathering short (besides discussing politics) it's an uncomfortably cold house. That's why it is important to make sure you schedule a timely heating repair in Olive Branch, MS if your system isn't working right. We are happy to say we can help with that.
How To Tell Something Is Off With Your Heater
Do you need to schedule a repair service for your heating system? You may not realize that you do, if you don't know what the indicators of an issue are. To help, we've provided some warning signs that will tell you if and when the time has come to schedule heating repairs with us:
The system has started to make concerning noises: New noises are usually not a good sign. For example, maybe your heater has started to hiss or rattle, or perhaps it is screeching when it runs now. Loud, obnoxious, and worrisome sounds like this are almost always an indicator that repairs are needed.
Energy bills are getting too high. You try quite hard to make sure that your heater gets the maintenance it needs. So, if it has been tuned up, and it still is creating spikes in energy use, it may mean something is wrong. Repairs can strain your heater and force it to use extra energy.
The heat produced is becoming less reliable. This can show up in a few different ways from weak airflow to unreliable heat production. At the end of the day, if your heater isn't heating your home properly, it is a problem.
You are picking up on some strange smells. When you run your heater for the first time during the season, there may be a smell of burning dust as any that has collected on the systems burns off. Aside from this, you really shouldn't smell anything coming from your heater. The scent of gas or of burning electrical components should raise red flags because they aren't good by any stretch of the imagination.
The Impact of Professional Repairs
When something goes wrong with your heating system, it is important to get repairs scheduled with a professional technician as soon as possible. Professional repairs are going to make the biggest difference for your system and your home comfort. Only a trained professional is going to have the necessary tools, training, experienced, and licensing to be able to safely and legally service your system.
Make sure to check out our promotion for $30 off your next service call from our team.
When you need heating repairs in this area, contact Automatic Air Conditioning, Heating & Plumbing. Since 1943, it's been Automatic in Memphis!