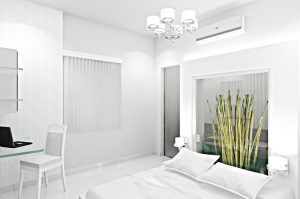 Have you ever noticed that you are desensitized to the scent of a candle if it's been burning for some time? Oftentimes, if you leave the room where the candle is burning and return in a few moments, you notice that the candle is quite strong. When you spend a lot of time in the room with a burning candle, your nose acclimates to the smell and you barely notice its existence.
The same can be said for an air filter – those that are living without one may not realize how low their quality of air is until they install an air filter. Your body becomes accustomed to the quality of air inside your home. With that in mind, you may not realize how desperately you need an air filter.
Let's look at some great reasons to consider adding an air filter to your home.