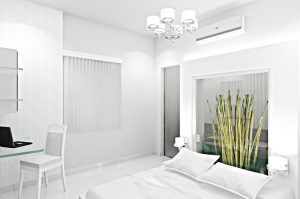 What do you smell when you walk around your home? Do you smell clean and evenly conditioned air? Or do you smell dust, dirt, pollen and other debris? If you are leaning more towards the latter of these two, then it may be time to think about how to improve your indoor air quality (IAQ).
Your indoor air quality has a big impact on your comfort, believe it or not. With that in mind, you may be happy to hear that there are systems, mainly air filters and purifiers, that can help to refresh the air inside your home. If you are looking to breathe a little easier while you spend some extra time at home, make sure you consider giving your IAQ a boost with a filtration or purification system.
The Benefits of Air Filtration and Purification
So, why bother with installing a system for air filtration or air purification in Memphis? Can they really affect your home IAQ that much? Yes, they can! Here are a few benefits that you can enjoy when you use one of these systems to boost the quality of the air in your house:
Less dust: Adding a filter to your HVAC system is going to capture a lot of extra dust that might otherwise get through your ductwork and into your home.
Better heating and cooling: Less dust and debris in the air will help your systems run more effectively, allowing you to stay a lot more comfortable.
Cleaner air: Filters and purifiers both can tackle pollen, dirt, dust, and fur while purifiers are also able to take down microorganisms like viruses and allergens, leaving your air cleaner and helping you feel healthier.
Why Add an Air Filter?
We encounter the question a lot about why someone would want to install an air filtration system in their home if there is already a filter present in their HVAC system. This is actually a point of confusion we'd like to clear up.
The filter for your AC or your heater is meant to filter the air that is entering your comfort system, not the air that is entering your home.
Types of Purifiers
Filters come in varying strengths and similarly, there are different types of purifiers too. Air purifiers are differentiated by how they purify the air though instead of the tightness of the netting they offer. If you are interested in installing an air purification system for your home, you will be choosing from:
UV purifiers: An ultraviolet (UV) air purifier uses ultraviolet light to get rid of any viruses, mold spores, or bacteria that might be traveling through your ductwork. UV light destroys these pollutants by making them incapable of reproducing, thereby preventing the health issues they may cause.
Electric purifiers: An electronic air purifier electrically charges any airborne contaminants that pass through it to pull them out of the air or destroy them.
Boost Your IAQ With Our Help
When a professional technician performs the installation of your filter and/or purifier, you can rest assured knowing that it will clean the air entering your home through your ducts.
Contact Automatic Air Conditioning, Heating & Plumbing today to get started.