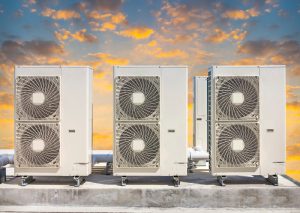 When you own a commercial business in Memphis, there are going to be a few things to keep track of. Whether it is your stock, your employee schedules, your displays, or whatever else, you have a laundry list of things that you keep tabs on. The last thing you probably want to worry about is your HVAC system.
That is where we come in. Our commercial HVAC services are built to help you out. This is because we know that you have enough going on already so all you should have to do is give us a call and be able to relax knowing that we will handle the rest.
5 Reasons Commercial Services Benefit Your Business
So why schedule commercial services with a professional technician? Because it benefits you in the long run!
Keeps Things Quieter: When your HVAC heating system is struggling, it is likely to produce loud obnoxious noises. Even if a customer or client can try to ignore this, it will make any exchange you have a lot harder and more awkward. Rather than trying to talk over that screeching sound, quiet things down with repair services from a pro.
Keeps The Environment More Comfortable: When your commercial HVAC system is working right, it will do its job of keeping your business comfortable. This means even heating around the entire building rather than sporadic hot or cold spots. A business that offers reliable comfort like that will end up being a place that people like coming back to.
Improves Your IAQ: A professional technician won't just check the operation of your commercial heater, they will also check on your ductwork and vents. Your tech can clean your system's filters and recommend other services that will help to improve your indoor air quality. Customers are a lot happier when they aren't struggling to breathe after they walk in your door!
Keeps Bills Manageable: If your commercial unit is trying to do its job despite having a repair need or needing a new filter, it won't just affect the comfort in your business, it will impact your monthly bills too. Ignoring maintenance or repairs reduces your system's efficiency which will show up as a bigger number on those energy bills. Regular care, on the other hand, keeps those bills much more manageable.
Encourages Customers to Stick Around: When you provide an evenly comfortable environment that is both quiet and clean you are creating a business that people will want to visit and linger in. Whether it is a restaurant or a store, your commercial HVAC system plays a big role in creating an environment that will keep your clientele around.
Now that you know what some of the benefits are for your business, ask yourself when the last time was that you scheduled a commercial HVAC system maintenance appointment? Or you may want to ask yourself if that noise you've been hearing is one that should concern you.
If you need someone to provide effective service for your commercial heater or air conditioner, you can rely on Automatic Air Conditioning, Heating & Plumbing. Since 1943, it's been Automatic in Memphis! Contact us today.