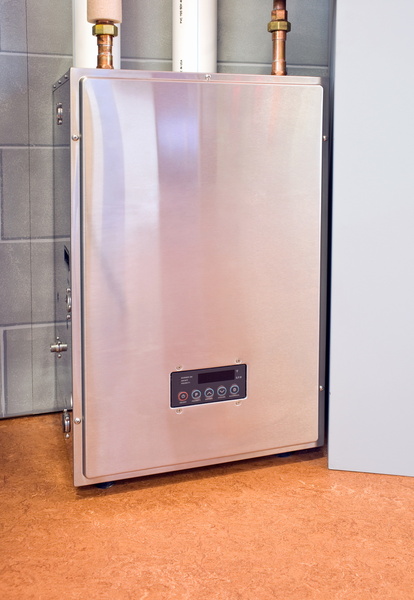 Picture a water heater in your head. You probably are imagining a big tank with pipes and lines coming out of it right? Now take away the tank.
Perhaps you are confused by that idea or perhaps the room you pictured in your mind is actively flooding, depending on your imagination. However, we wanted to bring this idea up because you don't actually require a tank to get hot water. This is due to the advent of tankless water heaters.
This type of water heater is just about what it sounds like it is: a hot water heater that doesn't require the use of a tank holding multiple gallons of water. Not only is this a pretty great piece of technology but it has multiple benefits too. If you are on the hunt for a new, energy-efficient hot water heater, take some time to learn more about the tankless option.
5 Things to Know About Tankless Water Heaters
Whether you have heard of tankless water heaters before or not, it is always a good idea to make sure that you know some of the key features about them. We have listed five facts about these systems that we think you should know.
They are energy efficient. Because tankless water heaters don't have to constantly keep gallons of water at a certain temperature, they end up using between 30 to 50% less energy than a standard tank heater. The fact that you never have to worry about standby loss of energy caused by keeping the water warm and ready.
They use less water. Your tankless water heater heats water as it is requested, meaning it won't be holding onto any water unnecessarily. This means you use (and pay for) a lot less water!
They use less space. Without that big multi-gallon tank, your tankless water heater will use up a lot less space than its predecessor. This means more space for you to use in your garage or basement.
Their limitations have resolutions. The biggest drawback with tankless water heaters is that they may have issues meeting large water demands (i.e. two people in the shower at once). Thankfully, you can address these issues with solutions such as installing a second tankless system or even a small tank heater.
They should only be installed by a professional. Tankless water heaters can use both electricity and natural gas to create hot water. This means that this valuable system should only be installed and maintained by a trained and certified professional.
Go Tankless with Automatic
Need a reliable hot water heater for your home? Whether it is an initial installation or a replacement service, you can trust the pros at Automatic Air Conditioning, Heating & Plumbing to get your tankless system up and running. What's more, we will keep your tankless heater in great condition for as long as possible. Every member of our team is trained and certified to ensure your comfort is guaranteed.
Since 1943, it's been Automatic in Memphis! Contact us today to schedule an appointment.