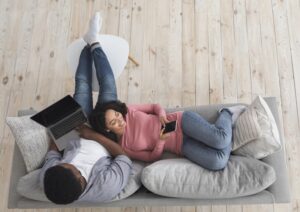 Think about how hard your HVAC system works for a moment. If you have a central AC and a heater, these two units tag-team throughout the year to keep you comfortable. If you have a heat pump system, it will work pretty much year-round to both cool and heat your home accordingly. And all this doesn't even take into account any of your indoor air quality systems like filters or purifiers!
All in all, no matter your set-up, your HVAC system has a lot of work it has to do. And to do it efficiently, sometimes it needs a little help. That's why you work with a professional HVAC company in Olive Branch, MS to keep your system in good condition. There are additional ways to help your HVAC system operate well that you may want to know about.
3 Ways To Help Your HVAC System
You already schedule maintenance for your systems each year (we hope) and you get repairs in a timely manner. So what else could you possibly do to help your HVAC systems? We have three key tips that you can use to help your HVAC system out throughout the year. This will improve your comfort and show your HVAC system you care–which translates to helping it run efficiently and last for the longest amount of time possible. It's a win-win!
Change those filters!
The filter for your heater should be the focus right now but that doesn't mean you can't check your AC filter too. Clogged filters can mess with the flow of air into your HVAC system which reduces its effectiveness and efficiency. Check and change out your system filters regularly to keep the airflow to your HVAC system strong.
Keep vents clean and clear.
Speaking of airflow, make sure there is nothing stopping the flow of air into your home either! The area around your vents or registers should be kept clear of everything from plants to furniture to decor. While you might not know it, having something in front of a vent can actually increase the strain on your HVAC system.
Keep the thermostat setting reasonable
When you are really cold, it can be tempting to raise the thermostat to somewhere in the 70-degree range. Try not to do this! Raising the temperature on your thermostat can cost you more money and put additional strain on your heater. The same applies to lowering the thermostat to an extreme number in summer. Try to follow the Department of Energy's guidelines for setting your thermostat in order to get comfort without an added cost.
Using these tips you can make the job your HVAC system has to do a little easier. And even better these are tips that will help your system throughout the year, not just right now.
When your HVAC system just isn't working right though, don't hesitate to come to our team. We can keep your home warm in the winter and cool in the summer. That's the difference that professional services make.
Contact Automatic Air Conditioning, Heating & Plumbing to schedule an appointment. Since 1943, it's been Automatic in Memphis!