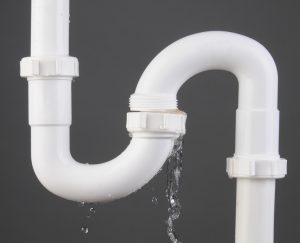 We've all been spending extra time at home. While this has been a very, very long period of staying indoors it has allowed many people a unique advantage. That advantage is the ability to recognize when something is wrong in their home a lot sooner.
Extra hours spent at home means extra time spent listening to the sounds your home makes throughout the day. And maybe there are some indicators that pop up during the times when you usually would have been at the office. For example, maybe with all this extra time spent at home you've started to pick up on the sound of water dripping within the walls of your home. And you know that isn't a sound you should be hearing.
Steps for Handling a Leak
The situation above may sound familiar to you. If it does, we'd suggest you reach out to a plumber in Southaven, MS soon because you likely have a leak in your home. Realizing that there are one or more leaking pipes in your house is never a fun discovery. However, with our help, it can at least be a lot easier to deal with.
We've created this quick and easy guide to help you get through handling any leaks in your home. Whether they are in your walls or under your sink, you can follow these steps to get your pipes repaired and get your home's plumbing back in shape.
Step 1. Check for any and all indicators of a leak
Maybe you heard some water dripping in your home. It seems like it was coming from within your walls but you don't want to schedule a leak repair without a bit more evidence that something is leaking. Take a moment or two to look for any other indicators of a leak such as:
Increasing water bills
Low water pressure
Water spots or marks in the house
An over-active water meter
If you notice one or more of these indicators, you should reach out for repairs ASAP.
Step 2. Stop any water flow to the leak
Maybe you discovered a leak that is in a pipe responsible for water delivery to different appliances to the home. Or perhaps it is a leak in your toilet drain or another drain in the house. Wherever it is, you don't want to allow it a chance to get worse and increase the risk of things like mold growth or water damage. If possible, cut off the source of water to the leak whether that be shutting off the water to the house or making sure a certain sink is off-limits to use.
Step 3. Get repairs scheduled ASAP
If you want to address a leaking pipe in your home, it will require the assistance of a trained plumber. Only a plumber can provide the services you need to get the job done right. Our team members are able to provide leak detection to determine where a leak is so that we can provide repairs.
If you have a leak in your home, don't panic. Just reach out to us for help!
Since 1943, it's been Automatic in Memphis! Schedule an appointment with Automatic Air Conditioning, Heating & Plumbing.