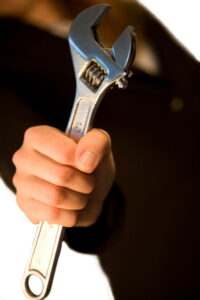 Some people hear the word maintenance and immediately think, "Oh no, a chore." Maintenance is something that has to be done to ensure a piece of equipment keeps working the way it's supposed to by eliminating the stress that comes with operation and aging.
The HVAC equipment in your house requires maintenance just like other hard-working mechanical equipment. But we don't want you to think of maintenance as a drab necessity. It's true we can't make maintenance into a party for you (although our technicians are very nice!), but we can show you that maintenance is highly beneficial, especially when you sign up for an HVAC maintenance plan. You get a lot of great benefits when you have your air conditioning system and your heating system maintained each year on a plan.
Let's take a look at the biggest benefits of joining an HVAC maintenance plan.
Higher Energy Efficiency
As an HVAC system starts to decline, it will work harder to do the same job. This loss of efficiency translates into a rise in the cost to run the system. You can expect to see a 5% drop in your HVAC system's energy efficiency annually without maintenance. But with maintenance, you'll only see about a 5% drop over most of the system's service life.
Fewer Repairs
Nobody wants to deal with a malfunctioning AC or heater, especially when they need the comfort the most. Here is where a maintenance plan comes through in a big way: it prevents the majority of repairs the system may run into. Plus, as part of our plan, you'll get a nice discount on any repairs you do need.
Longer Equipment Life
The most expensive service you'll ever need for your HVAC equipment is when you need to replace it. Getting regular maintenance through a plan is the best way to get this valuable comfort equipment to an effective old age. Without maintenance, HVAC systems will only last half as long as they would otherwise.
Peace of Mind
This is one of the best benefits: knowing that your AC or heater will switch on and do its job whenever you need it. Maintenance "armors up" an HVAC system for the rigors of the coming season, whether summer heat or winter cold.
A Valid Warranty
The manufacturer's warranty for most HVAC systems requires the system to receive routine maintenance to remain valid. You don't want this warranty voided, otherwise, you may end up paying for an expensive repair or full replacement that the warranty would have covered. 
Additional Benefits as Part of Our Automatic Savings Club
We designed the Automatic Savings Clug to make maintenance an even better deal for our customers. This preventive maintenance program provides you with air conditioning and heating maintenance each year, plus these membership benefits:
20% off repairs
5% off installations
Priority service calls
Extended warranty on OEM parts
Automatic reminders of when to schedule maintenance
Get started now—it's the right time for that spring maintenance visit for your air conditioning system! Reach out to us for more details about our HVAC maintenance plans in Memphis, TN.
Since 1943, it's been Automatic in Memphis! Talk to us today to sign up for our Automatic Savings Club.