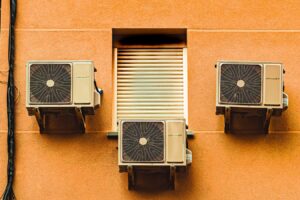 AC repairs are important as they ensure your and your family's comfort during the exhausting heat we experience in summers. Getting air conditioning repair twice a year is how you ensure you don't spend the summers sweltering in the heat. Here are five more reasons to address ac repairs now to save yourself time later.
Reduced Efficiency
A neglected air conditioner will be much more inefficient than an AC, which has been serviced regularly and is in good working condition. Inefficient ACs also cost you more money in the form of energy bills. Since nobody wants to be paying additional money to attain the same comfort level, it is important to get done with AC repairs early.
Higher Cost of Repairs
Even a filthy air filter can transform into a complete breakdown of your AC system, making it essential not to ignore even the smallest issues with your AC. Assuming that money can be saved by delaying repairs is incorrect as more times than not, you will be paying more in repairs if the problem is not addressed quickly.
Reduced Comfort
A dysfunctional air conditioner should be taken care of before the end of spring when temperatures start to climb. During peak summer months, it might be difficult to get an HVAC technician to come to your house immediately, and we all know you don't to be waiting for the repair person to show up while swelter in discomfort. Therefore, you should schedule AC repairs early.
It's Harder to Find Experts Later In the Summer
When scheduling a date for AC repairs, it is vital to ensure that the people coming to service or repair your AC are experienced technicians. Knowledge, experience, and the tools an HVAC professional uses determine if the issue is properly taken care of or not.
You argue that saving money on such repairs is a good idea. Though getting repairs done from an amateur could cost you more money in the long run as the frequency of repairs might go up, and the technician might mess something up with your system due to their lack of experience. Grabbing hold of an experienced HVAC expert could be hard when the demand for their services is high. Schedule a meeting early to save money and time.
Keeps Your Home Safe
An overburdened AC could adversely affect other components of your home, which can lead to health hazards. The excessive burden may be due to a faulty part. By securing your AC by properly servicing it, you save yourself and the family from problems such as an electrical malfunction that can impact other appliances in the house and create safety concerns. Preventative measures in the form of regular servicing and check-ups of your AC go a long way by keeping the repair costs low and extending the life of your AC.
AC repairs should be a priority as summers roll around, especially if you know of any issues with your system.
If you live in Bartlett or anywhere nearby, get in touch with Automatic Air Conditioning, Heating & Plumbing for air conditioning repair in Bartlett, TN. As we always say, Since 1943, it's been Automatic in Memphis!