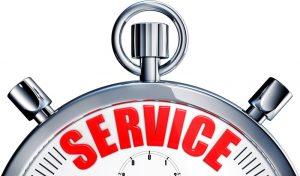 If you know that you are due to get new brake pads soon, it is likely that you are going to try to get this done sooner than later. After all, waiting until the brake pads are completely worn out can lead to issues with your car and even extra damages that require expensive repairs if you aren't careful.
This can be considered a form of maintenance. And it is important to remember how much time, money, and effort it can save you in the long run especially when it comes to your AC system.
Scheduling an air conditioning tune-up in Arlington, TN in the near future can be what ensures you have a cool home this summer. Learn more about why AC maintenance is so important below.
Why Knock Out That Tune-Up Now
Your air conditioning maintenance is an important service that will benefit your system throughout the summer. The sooner you get this service taken care of, the better. Here's why:
Guarantees great energy efficiency: Maintenance is going to help your air conditioning system use energy as efficiently as possible. Without yearly tune-ups, your system will lose a certain percentage of its efficiency.
Reduces repair needs: Maintenance is going to catch and address a variety of issues before they escalate into full-blown repair needs. This includes things like cleaning an evaporator coil before it begins to collect a layer of ice.
Manages operational bills: Because a tune-up can help your AC use energy more efficiently and reduces its need for repair services, it is going to keep your operational bills more manageable. It can even help to reduce your energy bills!
Ensures optimal cooling power: Last but not least, your air conditioner is going to do its job even more effectively than it would otherwise. An AC that is clean and optimized will work much better than one struggling with dirt, debris, and loose parts.
We Make Maintenance Easier!
We know that getting maintenance for your air conditioner may not always seem as cost-effective as you might like. We want to make it worth your while. Check out our promotions to discover deals that will make maintenance easier and better. We are providing an $89 deal on tune-ups now!
Why Now?
We recommend that homeowners schedule their tune-ups in spring. For one thing, getting a tune-up in spring will help prepare your AC for the summer heat. Another reason for getting this done is to avoid the long wait times that will start to build up as things heat up and more people start scheduling maintenance and repairs.
In addition to these reasons, you will want to get your system maintained soon because it may not be possible a few months from now–or it may just turn out to be far more expensive. Due to the trouble caused by COVID-19, there are going to be shortages of equipment and parts in the coming months which will make getting maintenance or repairs done harder.
You can avoid all of these problems by knocking this service out now.
Since 1943, it's been Automatic in Memphis! Contact Automatic Air Conditioning, Heating & Plumbing to schedule your appointment today.