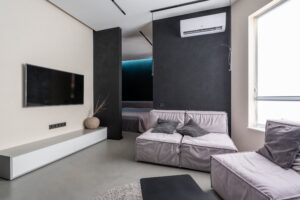 It is a common occurrence that AC units are unable to keep up with rising temperatures as summer rolls around. A lot of problems with the air conditioner are left unaddressed when it's not in use. A lack of refrigeration is an issue reported commonly among other cases. Here are five things you should not forget when dealing with low refrigerant levels.
1) The Type of Refrigerant Your AC Uses
Whenever you are certain that you are running low on refrigerant, it is best to gain knowledge of what type of refrigerant your AC needs so that you can communicate this information to the HVAC professional. In other situations, the HVAC expert can himself decipher what refrigerant your system needs. Until a few years back, the most used refrigerant was R22, although now it has been switched to R410a as the main source of refrigeration.
2) Why Is Your Refrigerant Low?
If refrigerant in your system is low, a leak or hole might be causing the inconsistency. Contrary to gas in car ACs, the refrigerant does not just disappear from the system, which is why there is a high likelihood of a leak.
3) Should You Leak Test or Not?
If you have never added a new refrigerant to your system, you may do so without the need for a leak test. However, if you are working with an older AC, you may be dealing with a slow leak that holds the refrigerant just long enough to trick you into thinking a leak test is unnecessary. If you have previously added refrigerant to your system or suspect that leaks are severe, it is recommended to get a leak test performed by a professional.
4) Type of Leak Test to Be Performed?
The type of leak test performed depends upon the HVAC professional working on your AC. These professionals generally outline the costs and benefits associated with each type of testing look for the most cost-effective way of solving your problem.
One type of test is a hardware test, which checks exterior refrigerant lines using devices that detect leaks. In other cases, a nitrogen test is used by professionals to check joints, coils to detect air leakages with the help of soap bubbles. Other higher quality tests can also be performed, such as those recommended by the EPA.
5) Where Is the Leak and How Much Do Repairs Cost?
The results of the leak tests can go either way. If the problem is just with a solitary valve or joint, it can be quickly repaired. However, some problems might be more complex such as a faulty condenser coil or evaporator. The cost of the repair will vary dependent on the scale of the problem. You might have to pay for just the refrigerant since some of the AC equipment might need replacing due to problematic behavior.
We all know the importance of a properly functioning AC in the summertime.
In case you live in or around Cordova, call Automatic Air Conditioning, Heating & Plumbing for AC repair in Cordova, TN. Since 1943, it's been Automatic in Memphis!