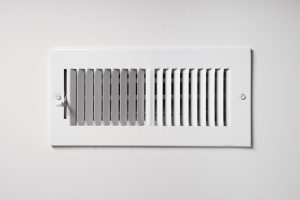 Summer in Memphis is a great time to enjoy the heat with hikes, bike rides, picnics, and other fun activities. While this summer may be different than others, it doesn't mean that we don't have some great ways to enjoy the outdoors. This is made even better by having a cool, comfortable home to return to once the heat becomes too much.
Your air conditioner has a big job ahead of it when it comes to keeping your home comfortable and cool this summer. Thankfully there is more than one way that you can help your system get the job done.
5 Ways You Can Give Your AC a Helping Hand
Here are some small but great ways that you can help your air conditioner operate effectively and efficiently this summer.
Check your return air filter: Your return air filter captures dirt and debris to prevent them from getting into your AC system and causing problems. You should be able to change out this filter every few months keeping your airflow strong and reducing any strain on your air conditioner. You can change out a disposable filter or clean off a reusable one.
Make sure your vents are clean and clear: Have you checked the vents around your house lately? If these vents are clogged with dust and dirt, it is a good idea to wipe them down with a damp rag to clean them off. You should also make sure that the vents around your home are free and clear of any furniture or other blockages.
Keep the area around your outdoor unit clear: Your system's outdoor unit needs to have a clear space around it at all times. If your outdoor unit is covered in leaves or grass clippings, it is going to make it harder for your system to vent heat.
Do a little dusting: High dust levels can cause problems for your comfort, your allergies, and your AC operation. Doing a little extra dusting around the home keeps that debris out of your AC filter, making it easier for your system to do its job and keeping your indoor air more comfortable too.
Schedule maintenance and repairs promptly: If your air conditioning in Hernando, MS needs to get a tune-up or it needs repairs, you should schedule these services quickly. The sooner you get your maintenance or repairs taken care of, the better.
Schedule Your AC Services with Us
While there is more than one way to help out your air conditioning system on your own, your best option is to reach out to Automatic Air Conditioning, Heating & Plumbing. We can provide help with tasks as seemingly small as keeping your air filter clean, to ones as big as repairing a refrigerant leak.
We are a team of professionals that you can rely on to keep your air conditioning system working perfectly. We even offer 24/7 emergency services to make sure you can stay comfortable all year long.
Contact Automatic Air Conditioning, Heating & Plumbing for your AC services.  Since 1943, it's been Automatic in Memphis!