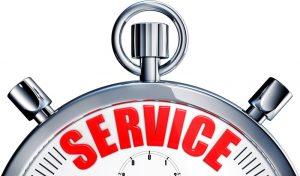 Spring has sprung and the temperatures are on the rise. While this can be a nice point of relief after a long, cold winter, it is also a time when you are going to start using your air conditioning in Hernando, MS. But, you go to switch your system on, are you doing it with the full confidence of knowing it will be able to keep you cool? If you haven't scheduled your yearly maintenance appointment, you may not be 100% sure about saying "Yes."
Air conditioning maintenance is a yearly service for a reason. It offers a host of benefits that all yield one key result: your comfort on a hot day. If you haven't scheduled your maintenance service yet, we urge you to do so soon. We will give you some reasons why it is a good idea to make the call.
Why AC Maintenance is Important to Your Comfort
Maintenance is all too often viewed as an unnecessary service. The reality is that it is highly important to your air conditioner and your home comfort. Here are some of the biggest differences maintenance can make for your system.
Improved energy efficiency: Maintenance will help to maintain your system's energy efficiency. It does this by reducing the impact of the wear and tear that the system thereby allowing it to keep a better level of energy efficiency. Without maintenance, your air conditioning system is going to lose a certain amount of efficiency each year, costing you more money.
Longer lifespan: As we mentioned above, maintenance helps to reduce the impact of wear and tear on your AC system. This can be a huge player in helping your system to last for a longer amount of time. For example, the average lifespan is 10 to 15 years of operation but regular maintenance can help your AC make it to that 15-year mark and beyond before you need a replacement.
Fewer repairs: Maintenance addresses loose parts, cleans dirty parts, adjusts miscalibration problems, and addresses other issues. What this does is helps to reduce the number of repairs that your system will need to keep it running effectively over the years. This means less time spent without cooling comfort and less money spent on repair services.
Maintenance Makes a Difference Only with a Professional
Maintenance is going to help your air conditioning system operate more effectively and efficiently for a longer amount of time. However, this is only true if you have a professional technician come by to perform the service. Trying to perform maintenance yourself or having an amateur attempt to do the job increases the risk of injury and additional repair needs popping up sooner than they should.
The best assurance of having a maintenance service that will make a positive impact on your system and will help, rather than hinder your home comfort, is to have a professional technician do it. When you need a trained and certified individual to perform your maintenance tune-up, reach out to our team.
Since 1943, it's been Automatic in Memphis! Contact Automatic Air Conditioning, Heating & Plumbing to schedule your next appointment.