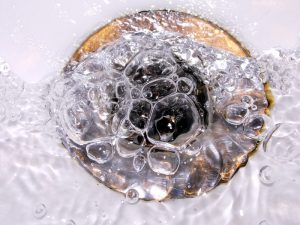 A clogged drain in your bathroom or kitchen is going to be annoying, to say the least, and a huge problem at the worst. There is more than one way to handle a clogged drain though not all of them are going to be effective solutions. Our team of professionals wants to make sure that your home plumbing is cared for correctly and that means offering effective Southaven drain cleaning solutions for residents throughout the area.
Read on to learn a bit more about how we can help clear those clogs so you can get things flowing again.
First, a Note on Drain Cleaner Liquid
Before we tell you about some of the solutions we offer for drain clogs we want to give a word of warning. All too often we are called out to a house to clean out a clogged drain after a store-bought drain cleaning liquid has been poured into the pipe without any effective results. Please save your money because these store-bought solutions really aren't going to help.
In fact, drain cleaner fluids are often more caustic to your home and the interior of your pipes. This means the fumes and the fluid can hurt you and your plumbing and still never clear the clog. In our opinion, it is better to skip the drain cleaners altogether.
The Best Drain Cleaning Solutions You Can Find
Rather than harming your plumbing and your health, you should consider some of the solutions that our team of professionals offers. Not only are our drain cleaning tactics more effective, but they are also going to help prevent future clogs in most cases. Here is how we can help you clear your drains:
A drain snake or auger: Drain snakes are tools that can be used to get rid of stubborn drain clogs. These tools are made up of a flexible cord that has a sharp coiled bit at the tip that can be drilled into the clog to either break it apart or pull it free.
Hydro jetting: Hydro jetting is a drain clog solution that utilizes a high-powered jet of water that is blasted into the drain to get rid of the clog. That jet of water will not only break apart and wash away the clog, it also has the ability to scour your drains free of additional build-up that could cause clogs later on.
The Difference a Professional Plumber Makes
When it comes to clearing clogs out of your drains, the immediate solutions aren't usually going to be the best. It is better to invest your money into solutions that are going to truly resolve the issue and can even prevent recurring problems for months to come.
When you schedule your drain cleaning services with a professional plumber like the ones on our team, you can rest assured that we will keep your drains clean and clear and ensure your plumbing works the way it is meant to.
Since 1943, it's been Automatic in Memphis! Contact Automatic Air Conditioning, Heating & Plumbing to schedule your long-term solution.