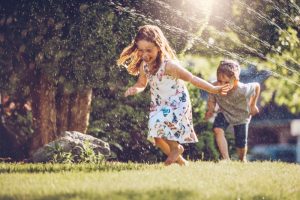 Summertime is a time of year when your water usage becomes a much more sensitive situation. You don't want to waste any! The team at Automatic Air Conditioning, Heating & Plumbing understands this since we are all locals too. That is part of the reason we want to give you a helping hand in figuring out ways to save water this summer. The other reason is because our plumbing service professionals can provide help in this endeavor.
Check out these helpful ideas to keep your water usage low through the coming months and, if you need a hand with keeping your plumbing in a less leaky condition, reach out to us to schedule a visit with a trained plumber in Arlington, TN.
Ideas to Help Save Water During Summer
Water is a precious resource which means that we don't want any of it to go to waste. Use some of these great ideas to ensure your using your water efficiently:
Keep your showers under 10 minutes: Long showers can feel fantastic after a sweaty day but it is better to keep your shower a little shorter. The shorter the shower the less water you'll use of course!
Address leaks quickly: Have you noticed that you have a dripping faucet head in your bathroom or kitchen? Or maybe that your toilet just keeps running after you flush? If you have a leaking appliance or leaky pipes, the sooner you get this address the better for saving water.
Consider switching to water-saving appliances: If you are looking to upgrade some of your home appliances, you should look to install the systems that help save water. Low-flow toilets, faucets, and showerheads will save gallons of water every month.
Turn off your faucet while brushing your teeth: It might not seem like much but leaving the faucet running while you brush your teeth wastes a large amount of water. Make sure to turn off that tap until the time comes to rinse.
Check for limescale build-up in pipes: Limescale is a build-up of hardened minerals that collects in your pipelines over time. If you have hard water in your area, you may eventually need to replace pipes that have collected a limescale build-up which can lead to problems with water pressure.
These are just some of the great ways that you can save water this summer season. This will keep your water bills a lot more manageable while also helping the planet. These are great benefits, to say the least!
The plumbers at Automatic Air Conditioning, Heating & Plumbing are happy to help you keep your water flowing where it needs to go rather than leaking out and wreaking havoc on your walls or floors. Make sure you use the skills of our professionals to get your plumbing services taken care of this summer. We know how to get each and every job done right.
Since 1943, it's been Automatic in Memphis! Contact Automatic Air Conditioning, Heating & Plumbing to schedule your services today and reduce your chances of wasting water.