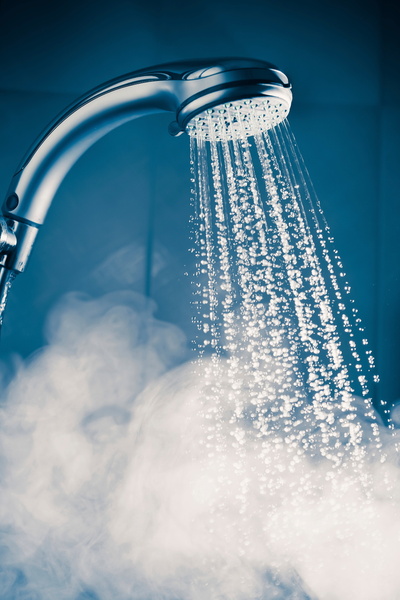 When it comes to your home water heating system, it is fairly common to see problems that are left unattended until it's too late. This doesn't need to be the case though. We want to help you get ahead of the problem by learning which signs to watch for that indicate that trouble is on the way.
Let's discuss which indicators to you may want to know about that will alert you to a potential water heater issue.
Signs That Indicate Your Water Heater Is In Trouble
There are a number of signs that will indicate that your water heater is in need of attention. It's important that you take note of these so you know when to reach out for repairs before they become too expensive. Here are three of the most common indicators.
1. Concerning sounds
If you start to hear strange noises coming from your water heater, this is definitely a sign that something is wrong. The most common noise that people report hearing is a 'rumbling' noise.
Any strange or out-of-the-place noise should be a cause for concern. If you hear any concerning noises, it's important that you investigate as soon as possible to avoid further damage. Other noises include crackling, popping, whistling, or kettling.
These sounds are often caused by a lot of sediment build-up in the system but can also denote a bigger issue as well. Always take note of these noises and call in the professionals if you are unsure.
2. Weakened water pressure
If you notice that your water pressure has weakened, this is another sign that something is wrong with your system. This usually happens gradually, so it's important to keep an eye on your water pressure
A drop in water pressure can be caused by a number of things. This could be due to a build-up of sediment in the bottom of the tank or sediment collecting in your pipes. It may also be a sign of a leak somewhere in your water heater or another area of your plumbing system.
If you notice a drop in water pressure, it's important to get your system checked out as soon as possible.
3. Leaking water
If you notice that your water heater is leaking, this is a sure sign that something is wrong.
A leak can quickly turn into a disaster, so it's important to take action as soon as possible.
It's important to note that a leaking water tank is not repairable. While the leaks from connections or pipes can be repaired, if the leak is in the water heater tank then it will need to be replaced.
Don't Delay Your Water Heater Repairs
These are just three of the signs that indicate your water heater is in trouble. If you notice any of these signs, it's important to take action as soon as possible. The sooner you reach out for repairs, the less expensive and time-consuming it is likely to be.
Remember to always call in the professionals. They will be able to quickly diagnose the problem and repair it before it causes any further damage.If you are looking for water heater repair in Memphis, TN then look no further than our team.
Contact Automatic Air Conditioning, Heating & Plumbing today to get your water heater back in shape!