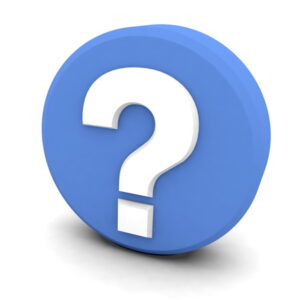 There are many reasons why you may need air conditioner repair in Memphis, and we're here to help you tackle all of them. Homeowners are often tricked into thinking that minor issues are no big deal. Unfortunately, little symptoms often lead to big problems without professional assistance.
These six signs all signal it's time to call in an HVAC professional. One of our technicians will happily assess your AC, identify the cause for concern, and recommend the most effective solution.
Here are six air conditioning red flags to watch out for.
1. Concerning Noises
It's natural to hear a click when your AC turns on, but it should subside as soon as the cycle begins. Other noises are signs there are loose parts or damaged components inside your AC.
Grinding, banging, screeching, and hissing are all signs there's something off inside your air conditioner. Usually, these noises stem from a loose component or worn-down equipment. It's also possible something got stuck in your AC, which can cause it to repeatedly bang against other parts in the system.
2. Reduced Airflow
Poor airflow from your air conditioner can be something as simple as a dirty air filter. On the other hand, you may have a deeper issue that needs to be addressed internally. Dirty or frozen evaporator coils, a damaged blower, or a leak in your ductwork can all reduce your system's airflow.
3. Increased Energy Bills
We all know to expect some increase in our energy bills when the summer temperatures rise, but there is a limit. A sudden spike in energy consumption without any major changes in use indicates a problem.
When air conditioners are damaged, blocked, or otherwise in need of repair, they often work under strain. This forces the inner mechanisms to work harder than usual. You might even wind up paying more for poorer performance.
4. Reduced Cooling
Your AC may produce a steady airflow, but you notice the coolness doesn't last for long. The thermostat may read that it's the right temperature, but something feels off. You may also notice increased humidity in the home. You may also notice one part of the house is far cooler than the other. These are all worth a call to a pro.
5. Leaking Fluid
Any refrigerant leaking from your outdoor unit is cause for immediate HVAC assistance. Other sources of leaking fluid may be a clogged condensate drain or even icy build-up in your system that is melting. A leaking AC is NEVER okay.
6. Short-cycling
Short-cycling means your air conditioner turns off before it's completed a cooling cycle. This leads to higher energy bills, less efficient temperature control, and reduced comfort.
There are many reasons why ACs can short-cycle; the unit could be too big or small for your home, the thermostat may need calibrated, or the system may be overheating.
The only way to stop short-cycling is to have an HVAC professional examine at your system to determine the cause and provide the perfect solution.
Leave Your AC in Professional Hands
Your home's air conditioning is far too valuable to risk the DIY route. Spare yourself the stress and cost by letting a professional take care of the job.
Contact Automatic Air Conditioning, Heating & Plumbing today to schedule your next AC service.