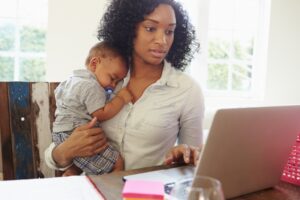 There are many options available to you when choosing a new system for your home's cooling needs. Maybe you are only familiar with a more basic central air conditioner or perhaps you've gotten by with a window AC and don't know where to start.
Our team is here to help. One of the first steps when getting a new AC system is choosing the system you want. To help, we've provided an overview of some of the systems available to you in Memphis.
Your Options For a Home Air Conditioner
When you need an AC replacement in Memphis, TN it helps to know a bit more about the systems that are out there. Here are some of the types of AC units to discuss with your technician.
Central air conditioners
These are the well-known standard for air conditioners. Larger in physical size, central air conditioners have a split system with an indoor and outdoor unit that helps to cool the air for your home. They rely on ductwork to deliver air throughout your home too. Modern central ACs can work for a wide variety of homes.
Inverter Air Conditioners
Inverter air conditioners have the ability to provide great climate control with smaller fluctuations. Rather than only operating at only 0 or 100, this system can slow itself down. By doing this, an inverter AC offers more accurate and more efficient home comfort.
Heat Pump Mini Splits
Heat pumps offer incredible home comfort throughout the year too. These systems move heat which should sound like a familiar situation. That's because that's what AC units already do. The unique thing about heat pumps is that they can also reverse the process, allowing them to serve as a heater and move heat into your home in the winter.
It is also worth noting that heat pumps can come in ductless forms too. Ductless systems are especially helpful for homes that are too small or aren't able to accommodate ductwork.
Evaporative Coolers
What if you want an air conditioner that doesn't use refrigerant to cool the house, you may want to consider an evaporative cooler. Also known as a swamp cooler, these systems pass hot air over damp pads, cooling the air through evaporation. They also add a small amount of moisture to the air, making them a great fit for those homes dealing with dry air.
Choosing Your New Air Conditioner
It is no small task to choose an air conditioner for your home. There are a lot of factors to consider, not the least of which is your personal comfort preferences.
To help make the process easier, you can work with one of our expert technicians to figure out which AC unit is the best fit for you. A professional knows all of the factors to consider, from the number of floors and windows in the home along with how to calculate how strong your AC needs to be.
Since 1943, it's been Automatic in Memphis! Contact the experts at Automatic Air Conditioning, Heating & Plumbing to get started on your next AC replacement and installation.