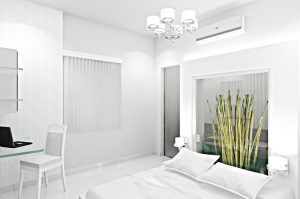 Memphis summers are hot, humid, and long – too long to be without a reliable air conditioner. This summer is already ramping up to be another hot one. Are you ready?
If you're looking to replace your current air conditioner, upgrade from a window unit, or need an entire heating and cooling system, consider the benefits of a ductless air conditioner in Memphis.
If you haven't looked at today's ductless systems, you might be surprised at how efficient, effective, and small they are. If you didn't have air conditioning in the past, your choices were a loud, clunky window unit or an electric fan. Today's units don't need a window nearby and can cool several rooms from one condenser. And being ductless isn't the only benefit.
Read on to discover if a ductless system is the right choice for your home comfort.