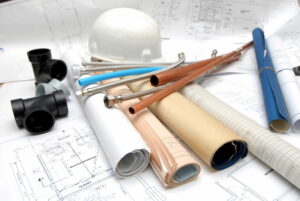 You may have heard about video pipe inspections before and never considered whether or not you need one for your household. However, that next clogged drain or instance of a faucet without water pressure may change all that.
Video pipe inspections allow a professional to get a clear view of what is going on in your plumbing system so they can come up with the best possible solution. We'll tell you what to expect from a video pipe inspection in Collierville, TN and when you should schedule one for your home.
What exactly is a video pipe inspection?
Video pipe inspections involve a specialty video camera that is attached to the end of a flexible cord. This cord is able to be fed into your pipe where it can provide a high-definition video feed of everything in that pipe.
When should I schedule a video pipe inspection?
If you feel like there is a bigger problem within your plumbing, then considering a video pipe inspection isn't an overreaction. This is a service we provide to homes throughout the Memphis area for a reason. Here are some ways that a video inspection may be helpful for your home plumbing.
It's uncertain what's clogging a drain. There is a tricky clog and there is a seriously stubborn clog. Video pipe inspections can help your plumber see exactly what the source of the problem is, allowing them to devise the best possible solution.
There are multiple clogged drains. One clogged drain can be a problem that you can solve on your own (and if you can't we're here to help). However, more than one clogged drain in your home is going to indicate a much larger issue. A video pipe inspection will allow your plumber to identify where the problem is and how to fix it, whether that be by removing a tree root incursion or clearing a bad clog.
There is weaker water pressure in more than one part of your home. Weakened water pressure is often a sign of a leak. A video pipe inspection can help identify the exact location of a leak. It can also help us figure out if we are working with a slab leak so we can make even quicker work of the problem to prevent major damage to your home.
Come to our team to get a clear view of your plumbing problems
When it comes to keeping your plumbing in working order, you need to do more than just find someone who can identify exactly what or where the issue is. Not only can our team perform an excellent video pipe inspection for you but we can also create a solution that fits your home and its needs. This includes water leak repair, slab leak repair, sewer line repair, and drain cleaning.
Since 1943, it's been Automatic in Memphis! Schedule your video pipe inspection and other plumbing services with the experts at Automatic Air Conditioning, Heating & Plumbing.