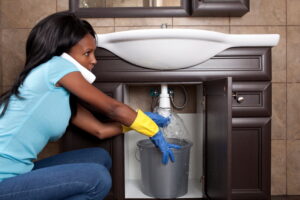 It is the season for gathering with friends and family and giving thanks that we can be together. Most of us are looking forward to spending extra time together in the coming week. You don't want a poorly timed plumbing problem to ruin that.
Thankfully, we are your go-to resource for a 24-hour plumber in Memphis, TN. What does that mean? It means that whether you have a stopped toilet on a weekend or a leaking pipe on Thanksgiving morning, our team is here to fix the problem.
Let's dive into the situations that absolutely qualify for 24/7 emergency plumbing services.
6 Situations That Call For Emergency Plumbing Service
We don't want you left hanging and dealing with a major plumbing issue at the worst time. Plumbing troubles don't resolve themselves and some of them have the potential to become a major issue if left unaddressed for too long.
If you notice any of these plumbing problems in your home, reach out to us, even if it is after hours!
You have a leaking pipe: Don't underestimate leaks. They can start out small one day and end up causing water damage the next. If you have a leaking drain pipe under a sink, this can be a quick fix. However, if you find signs of a leak behind your walls or under your flooring, you will want to call in the pros quickly so we can get to work repairing the issue before your guests arrive.
There is a sewage line leak in your yard: You see lush green grass and notice a sewage smell to go with it. This means you likely have a sewer line that is leaking or has been impacted by tree roots. Make sure to call in our plumbers to get this fixed before it gets worse!
You don't have any water: Having no water supply to your home isn't just inconvenient, it can be a health hazard. Make sure to check with your municipal water supplier to make sure the water hasn't been shut off on purpose. If not, call in a 24/7 plumber to check things out and restore your water flow.
You smell a gas leak: The pipes that carry your gas supply are much the same as the pipes that carry your water supply. That means when you notice a gas leak, you call in a plumber. What's more, you should call an emergency plumber because a gas leak is 100% an emergency.
Your toilet is leaking: A leaking toilet is problematic because it can lead to water damage firstly and secondly can put your health at risk. Black mold can be a common result of a leaking toilet bowl or toilet drainpipe so make sure to address the issue before this develops!
You have drains that are completely clogged: Whether it is a drain that is completely stopped or multiple drains clogged at once, leave the chemical drain cleaners at the store and contact a plumber for professional drain cleaning service instead.
When you have plumbing troubles in your home, don't be afraid to reach out for 24/7 services. Contact Automatic Air Conditioning, Heating & Plumbing today. Since 1943, it's been Automatic in Memphis!