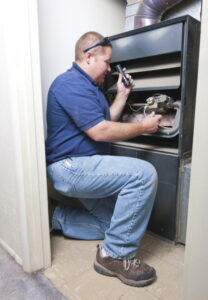 Your home's heater is pivotal to your comfort and wellbeing. It is essential to keep tabs on this system so you can keep it running properly.
While almost everyone knows the benefits of regular heater maintenance in Hernando, MS, few fully grasp the importance of making sure it is done consistently, even if late.
Below we'll break down some of the most significant reasons why you should always get your maintenance done, regardless of how late.
Risk Mitigation
Poorly maintained heaters can easily become dangerous through the development of problems resulting from a lack of maintenance. Such issues can compromise the heater's integrity, and allow harmful chemicals such as refrigerant or carbon monoxide to enter your home.
Regular checks and maintenance can prevent these hazardous circumstances from occurring or can identify such a problem prior to it becoming serious.
Operational Effectiveness
Regular and consistent maintenance is also important for the reason that it allows your heater to operate with a higher degree of effectiveness. Even if late, maintenance can increase the effective heating process from your system. This of course is great as it means you'll enjoy better warmth with fewer problems.
Regular annual tune-ups assist in the improvement of system operation. Consistent service is key to getting this benefit.
Maximized Lifespan
Professional maintenance can bolster your heater's operational lifespan too. Tune-ups help you stay on top of any issues it might develop and likewise prevent any problems from developing down the road. By scheduling regular tune-ups for your heater, you make it far less likely to be in need of repair and reduce the impact of regular wear and tear. This helps your heater last longer than it would otherwise.
Less Need For Repairs
A properly maintained heater will inevitably need less frequent repairs. By scheduling regular tune-ups, homeowners can be sure that any potential issues in their heater are addressed on a frequent basis, and are dealt with before escalating into full-blown repair needs. This has the potential to save homeowners both time and money long term.
Energy Efficiency
Another benefit of heating maintenance is that it sustains the energy efficiency of your heater. A heater that isn't tuned up gradually loses 5% of its efficiency, while a regularly maintained system will retain the majority of its energy efficiency. Annually scheduled maintenance can help your heater maintain a majority of its original efficiency over the course of its lifespan and can thus be an excellent investment when seeking to keep the operational costs of your unit low long term.
Protects The Investment
By keeping your heater in good working condition, you can ensure that it will be able to serve its purpose for a long time. Regularly scheduled maintenance helps to protect your investment and ensures that your heater will be available whenever needed.
Even if you haven't scheduled your maintenance service for the year yet, it's not too late! Homeowners and heaters alike can benefit from maintenance even if late, as consistency always beats punctuality in this regard. Take care of your heating system so it can better perform and serve your needs in the long term through regular tune-ups.
Contact Automatic Air Conditioning, Heating & Plumbing today to schedule your appointment. Since 1943, it's been Automatic in Memphis!