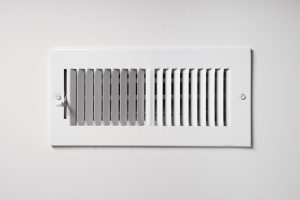 We are on the cusp of switching from the habit of trying to keep warm to trying to stay cool. We all know that, once things start to warm up around here, they can get really toasty. But this doesn't mean you should just ignore when your heater is starting to struggle.
We know that your heater won't be in use for too much longer. However, leaving a repair unaddressed is going to be a bad idea. Why? Because it is going to get worse and may end up costing you more next fall.
What Repairs Your Heater May Have At This Point
Perhaps you are wondering if it is possible for your heater to have repairs this late in the season. It absolutely is. An entire season of heavy use will take its toll on your furnace or heat pump so it is best to address any problems quickly. This includes:
Airflow issues: If it isn't being caused by a dirty filter, it is something to reach out to a professional about. You may be facing ductwork leaks, fan problems, or other issues.
Reduced warmth: Maybe you've noticed things aren't as warm as they could be but you've brushed it off because you know things won't be too cold for much longer. Don't do this! Take note of the change and talk to an expert about getting it addressed. You are paying more money for less warmth.
Increased energy bills: You have begun to receive increased energy bills despite keeping your heater use the same or even pulling it back. This is a problem that you will want to talk to a technician about ASAP.
Odd sounds: You should take note of any new sounds your heater starts to make. While no heater will ever operate silently, one that rattles, screeches, bangs, booms, or hisses, is in trouble.
Why It Can't Wait
So why is it not a good idea to wait on getting your repairs taken care of for your heater? Much like how you shouldn't ignore a repair need for your car, waiting on getting your heater repaired is only going to allow the issue to worsen. If it goes on long enough it can even cause a full system breakdown–and you don't want that to happen at the beginning of the fall season!
If you knock out those repairs now, rather than waiting, it means you'll end spring with a healthy heater that is less likely to encounter big problems next fall.
You can count on Automatic Air Conditioning, Heating & Plumbing for your heating system repairs. We even work with boilers! What's more, you can come to us for additional heating services as well, such as heating maintenance in Memphis, TN. Our maintenance services will help ensure that your system not only operates at its best but also that it can avoid up to 85% of the repair needs it may encounter over its lifespan.
Contact our team for service today. Since 1943, it's been Automatic in Memphis!