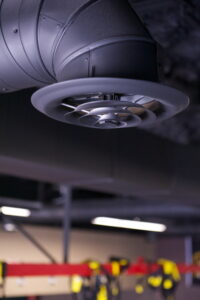 Don't get caught on the hottest day of the year with no AC in your commercial space. This can ruin customers' appetites, drive away buyers, and undercut employees' productivity!
The best way to avoid this is to understand the signs that it is time to replace your AC unit. Use the following tips and recommendations to help figure out if you need a new commercial air conditioning in Collierville, TN.
How Do you know You Need a New Air Conditioning Unit?
Commercial air conditioners require a professional to address repair and replacement needs. Below are some indicators that will help you determine if it is time to talk to an expert technician about your commercial AC.
There are hot and cold spots
If you notice that your unit is unable to maintain a consistent temperature throughout your space, then it is likely that your machine is not working right. If you've already gotten maintenance this year, it may be time to have your AC assessed for repairs or a full replacement.
What is that sound and what is that smell?
Unusual sounds like squeaking and grinding are a good indicator that your AC might be failing and soon to break down. Strange smells are also a sign that the system is in trouble. Strange odors should not be ignored since they could be affecting air quality.
Your energy bills are out of control
Have you noticed that your energy bills only seem to be on the rise? If you find that your monthly power bill has taken a sudden spike, it's another sign that your air conditioner could be on the fritz. Units that run inefficiently can draw more power as they struggle to run. This means running your old air conditioner past the end of its effective lifespan could be costing you more than the price tag of a new unit.
Nothing lives forever
Even if you don't seem to be experiencing any obvious problems if your air conditioner is more than 10 to 15 years old then it may be time to invest in a new one. With technology growing in leaps in bounds, updating your AC unit can provide better comfort along with a big increase in your efficiency.
Your repair costs are on the rise, too
If you find yourself calling your repair technician more than once every couple of years, it is likely due to the fact that your system is wearing out. An egregiously high repair bill can also be a sign that it is time to upgrade to a new machine. Parts and labor can be expensive especially when they add up over a short period of time.
Let's sum it up and cool it down
There are sometimes obvious signs that your commercial AC is in need of replacement, such as reduced performance, decreased efficiency, and the need for repeated repairs. It's also worth keeping an eye on the age of your AC, as it is typical for even commercial systems to reach the end of their serviceable lifespan after 10-15 years of service.
If you're struggling with any of these problems, talk to our technicians about an upgrade. Since 1943, it's been Automatic in Memphis! Contact Automatic Air Conditioning, Heating& Plumbing today to get your commercial AC replacement taken care of.