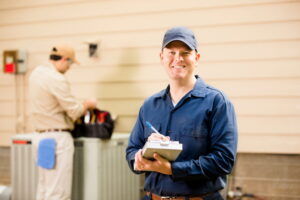 Gas line installation is a task that demands the expertise of qualified professionals to assure safety and compliance with regulations. Whether you're building a new home, renovating your existing property, or simply need to replace an old gas line, choosing the right contractor is important. Let's take a look at some of the factors you should consider when deciding who to hire for gas line installation in Collierville, TN.
Licensed and Certified Professionals
The first and most important thing to consider when hiring someone for gas line installation is to make sure that they are licensed and certified. Gas line installation is a highly regulated field for good reason. A licensed professional has undergone the necessary training, knows the safety protocols, and is familiar with local building codes and regulations. Before hiring anyone, ask for their credentials and verify their license with the appropriate regulatory body in your area.
Experience and Reputation
Experience matters when it comes to gas line installation. Look for contractors or technicians who have a track record of successful installations. Experienced professionals are more likely to handle complex projects, unexpected challenges, and variations in local regulations effectively. They also tend to have a better understanding of the materials and techniques required for different gas line installations.
Once you have found someone you like, check their reputation and read reviews from past clients. Websites like Yelp, Google, or even social media platforms can provide valuable insights into the experiences of others who have used their services. Pay close attention to both positive and negative reviews to get a comprehensive picture of the company's performance.
Transparent Pricing
A reputable gas line installation contractor should provide you with a detailed estimate or quote before starting any work. The estimate should include all the costs associated with the installation, such as labor, materials, permits, and any potential additional charges. Be cautious of contractors who provide vague or incomplete estimates. This could lead to unexpected costs down the road.
Customer Service and Local Knowledge
Good customer service is a sign of professionalism and reliability. Pay attention to how responsive and communicative a contractor is during the initial inquiry stage. A contractor who values clear communication and promptly answers your questions is likely to provide a smoother and more satisfactory experience throughout the project.
Contractors who are familiar with the specific regulations, climate conditions, and geological factors in your area are better equipped to plan and execute a successful installation. They can also help you navigate the permitting process more smoothly.
When it comes to gas line installation, safety and compliance should always be the top priorities. Hiring the right professionals is important to make sure you have a successful and secure installation. Investing in qualified professionals will provide you with peace of mind and a gas line system that functions reliably for years to come!
Contact Automatic Air Conditioning, Heating & Plumbing to schedule your appointment! Since 1943, it's been Automatic in Memphis!